She's The First, partner of Michelle Obama's Girls Opportunity Alliance and the Obama Foundation, teams
up with grassroots organizations to make sure girls everywhere are educated, respected, and heard
.

 I'm currently s
erving as a Global Youth Ambassador after 3 years as the President of the Carnegie Mellon University campus chapter. Under STF, I've teamed up with famous actress, Brooke Shields, to take over her Instagram page (with a following of 1.3 Million) to raise awareness for sexual health education for the #GirlsGetLoud Campaign. I've also partnered with the popular beauty brand, Bobbi Brown, for their Pretty Powerful Campaign. In 2022, I was also the featured representative creating the She's The First official video entry to the Project for Awesome charity livestream by award-winning authors and content creators, John and Hank Green. Aside from the this, I was able to create posts and blogs about various Girl's Rights topics for the STF website and social media pages.
Girl Up, a campaign of the United Nations Foundation, gives girls across America opportunities to raise awareness and funds for programs of the United Nations that help some of the world's hardest-to-reach adolescent girls.

 For my work in gender and sexual crime advocacy, I was i
nvited to host a gender-based violence and media workshop and panel at the United Nations Foundation's Girl Up Leadership Summit 2021. I'm currently serving on the social media team with Girl Up International after 4 years in the campus community with Pitt Girl Up.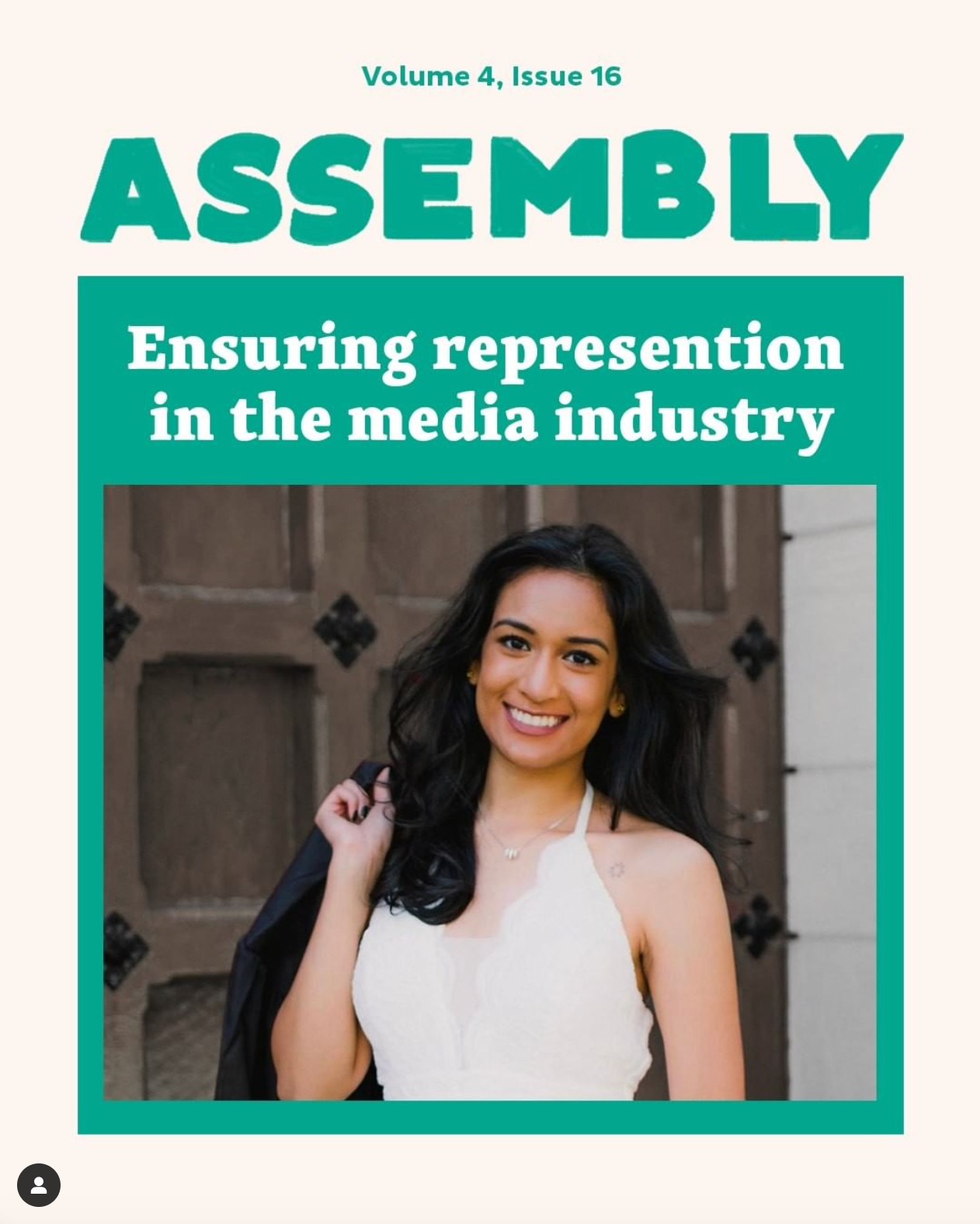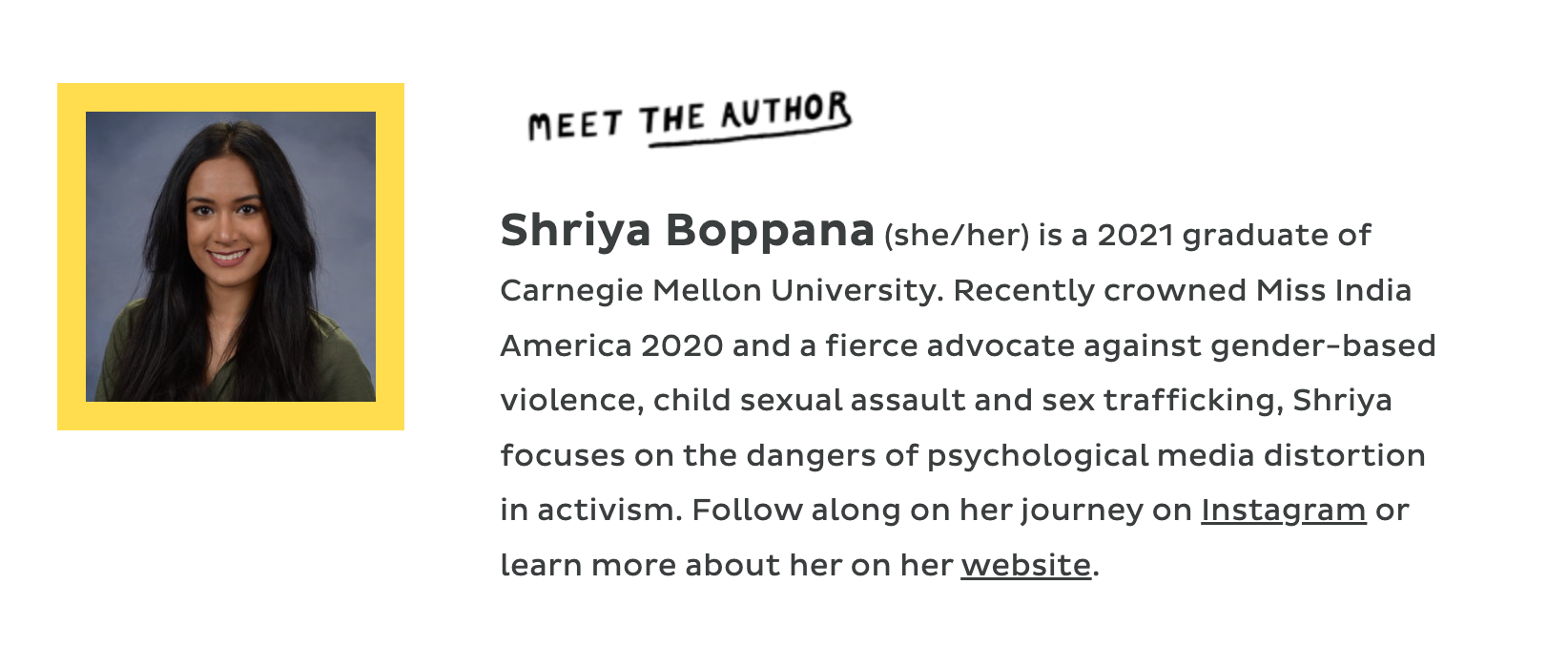 The Malala Fund's Assembly Publication highlights stories of girls around the world and did a roll call piece of a week in my life as an AwesomenessTV and Nickelodeon Talent Intern with ViacomCBS (now Paramount). The article highlights my dedication to ending discrimination in reality TV by working to ensure
 

50% non-White, LGBTQ+ and/or non-cisgender casts and 

tips for breaking into the entertainment industry. They also did a spotlight piece on social media about my journey as a first-generation US immigrant.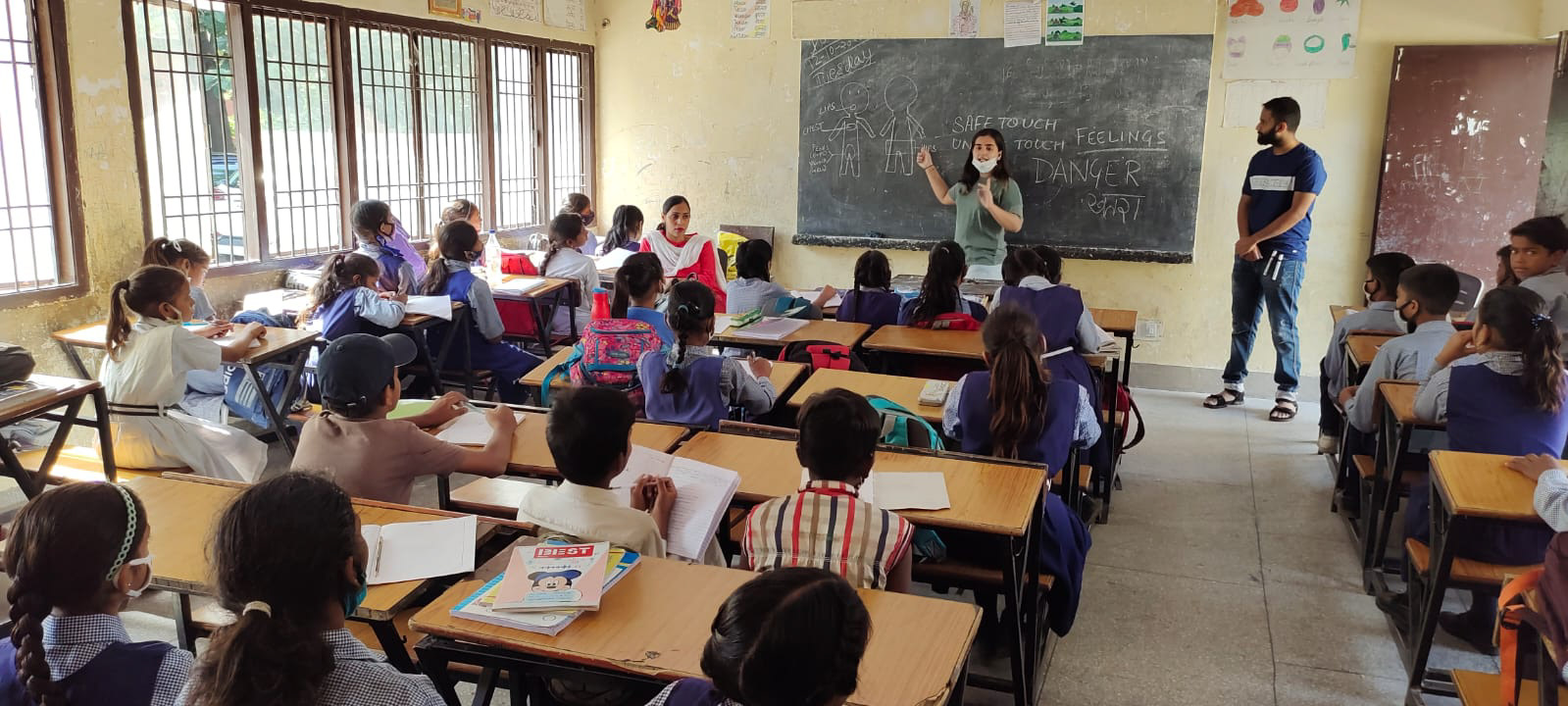 Bachpan Save the Innocence (BSTI) is an Indian child sexual assault education and awareness non-profit organization that works to prevent child sexual assault crimes through educational seminars and courses. As a workshop facilitator and designer, I create educational materials like stickers, posters, and worksheets for information retainment and retention. 
Together, we have sensitized 6000+ individuals at 320+ orphanages, schools, poverty-stricken areas, and colleges with over 10 different programs. Programs include teaching children about safe and unsafe touch, consent and puberty, digital safety, cybercrime, sexual abuse, and trafficking.
SAVE OUR STARS FOUNDATION &
The Save Our Stars Foundation (dissolved) aims to eradicate child and female sex trafficking in Nepal. Together, we support the MedLove Project which led to the construction of an HIV/AIDS and feminine hygiene clinic in Samgha. Formerly hosting our own TV shows, Becoming a Voice with Shriya Boppana and Social Justice with Surabhi, on Fox5 PLUS, we evolved with the help of our local Herndon and Northern Virginia community. 
Save our Stars Foundation ambassadorship has allowed me to serve on the DC Human Trafficking Task Force helmed by the US Department of Justice. Through this initiative, I work with law enforcement and legal bodies to analyze active and open sex and human trafficking cases in the DC, Maryland, Virginia area.
Ambassador: Shriya Boppana - Miss India America 2020
Sponsor: Marta Bota - Miss Virginia America 2016
Founder: Surabhi Khanal - Miss Nepal US 2019
Board: Mehar Nasir, Deepika Joshi, Surabhi Khanal
'Becoming a Voice with Shriya Boppana' aired for 6 months during 2021 on Fox 5 Plus with GTV. Reaching 6.2 million households in the heart of the nation and spotlighting changemakers across America, the show brought advocacy content to DMV TV on Saturday's 'The Capital Forum.' The show 

spotlighted

 social justice causes with depth such as refugee crisis, acid attacks, sexual assaults, neurocognitive illnesses, and identity dysmorphia - destructive causes painfully teetering on life and death. The show hosted popular voices from political candidates such as Deja Foxx of the Kamala Harris Campaign to Maria Thattil, Miss Universe Australia, all the way to Jared Isaacman of SpaceX's Inspiration4.